Swimming is a life-long skill that is not only fun and good exercise – it can save your life. The American Red Cross has developed swimming lessons for kids and adults that allow everyone the opportunity to learn in a safe environment, at their own pace. Classes are taught by certified, knowledgeable, and caring instructors who can help swimmers at every level and ability feel comfortable in the water and progress to the next level.
Please call 206-267-2350 or email ashapiro@tukwilapool.org for more information.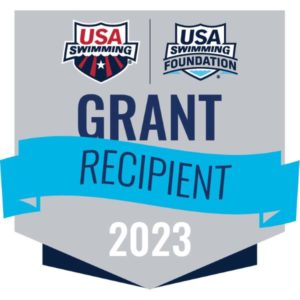 The Tukwila Pool is proud to partner with USA Swimming Foundation and No More Under.
USA Swimming Foundation Youth Learn-to-Swim Grants are intended to expand current programming to reach under-served and under-represented populations and communities that would not otherwise have the opportunity to learn to swim.
Session F Tukwila Resident Registration
June 26th, 2023
Upcoming 4-Week Swim Lesson Sessions
Session Name

Session Dates

Tukwila Resident Registration

Non-Resident Registration

August 7th - September 2nd

September 11th - October 7th
2-Week (M-Th) Summer Swim Lessons
Session Name

Session Dates

Resident Registration

Non-Resident Registration

August 21st - August 31st
Days

Resident

Non-Resident
Cost is based on a per-class basis. Resident rate: $8.50 per class | Non-Resident: $10.25 per class
*Prices are subject to change
Swim Lesson Levels and Descriptions
Program Registration Cancellation and Refund Policies
Refunds will only be given in the event of a medical circumstance or relocation. Proper documentation is required. Refunds may be pro-rated based on services rendered. Refunds will not be provided for missed classes due to non-medical circumstances. All class transfer requests must be made before the end of the first class. In the event of a class cancellation, a refund will be issued to the primary account holder.