Tukwila Pool Swim Club Mission Statement
To provide a welcoming public aquatics facility managed in a fiscally-responsible manner with a focus on educating all ages in the lifelong skills of water safety. We carry out this mission with a Board and staff who are compassionate, inclusive, and responsive to the needs of our diverse community, working to foster positive and lifelong experiences with aquatic environments.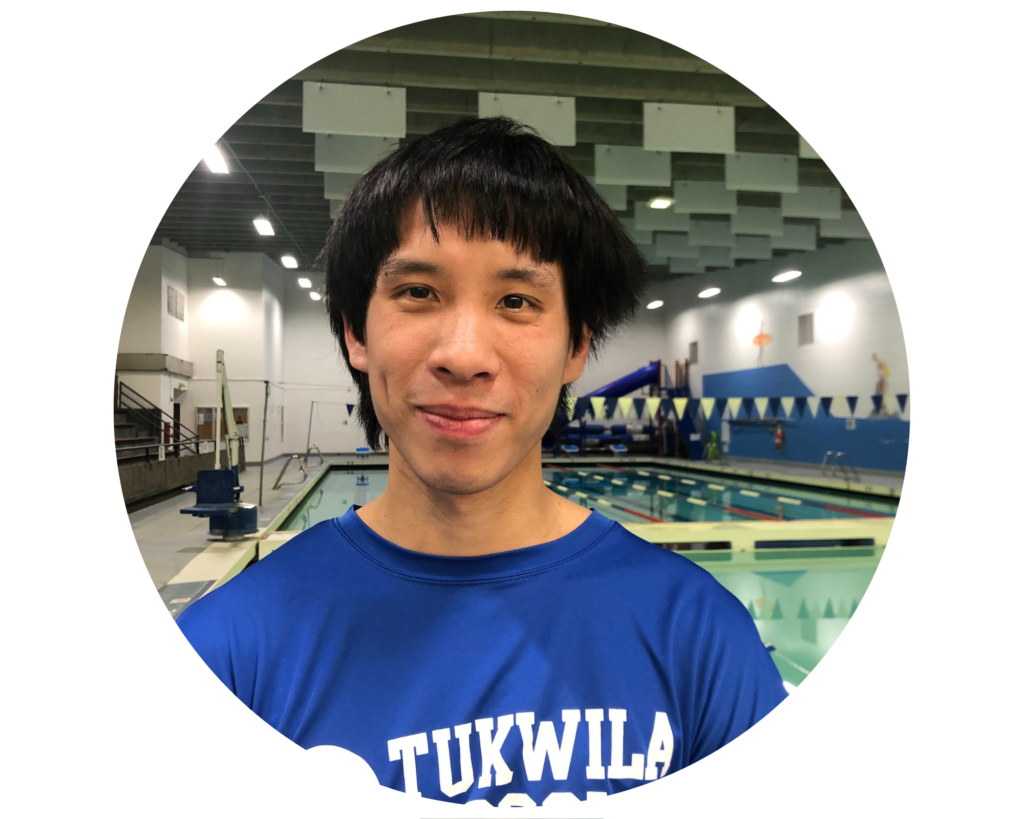 Vincent has been teaching swim lessons for over 5 years. Vincent has 9 years of swim team experience under his belt. He loves to see swimmers advance through swim lessons, and is excited to continue to develop our swimmers.
Favorite Quote: "The Ultimate Key: Watch Improve Learn Adapt"
I've always loved the water ever since I was young, which has led me to pursuing work in aquatics such as lifeguarding and becoming a Water Safety Instructor. I also swam for four years on Foster High School's girls swim team and had the honor of being their captain for two! 
Joining Tukwila Pool swim club:
1. You will need to be approved by one of our swim coaches above, or pass our Pre-Comp class to register. Please contact astowers@tukwilapool.org to set up a try out. 
2. After completing pre-competition swim lessons, or by partaking in a tryout and getting approved by a coach; register using the button below.
3. Come to practice and have fun.
| Month | Registration Date |
| --- | --- |
| Septemeber 8th - October 1st | |
| October 4th - October 29th | |
| November 1st - Novemmber 26th | |
| November 29th - December 22nd | |
Tukwila Pool Swim club is a great opportunity to strengthen stroke technique, increase endurance, master turns and racing starts, and build teamwork! 
Time of practices:  5:00pm – 6:00pm 
Days: Monday, Wednesday, and Friday
*No practice September 6th for Labor day
| Time | Resident | Non-Resident |
| --- | --- | --- |
| | | |