Our recreational swim team serves swimmers ages 6-17 to continue building their skills at an advanced level. Swimmers will continue refining their strokes, as well as expand on their overall knowledge of swimming. Workouts include dryland exercises, with a variety of different drills that vary in focus every practice. During the summer, the Mako Sharks are given the opportunity to participate in the Summer Splash League along with Covington Aquatic Center and Federal Way Community Center, where our swimmers will have the chance to showcase their skills against other competitors.
If you're a swimmer who would like to continue growing your swimming skills, have fun, and build relationships, then this is the club for you! 
Swimmers who have completed our swim lesson program through Long Fin are able to register for Mako Sharks.
If you are a swimmer with prior swimming experience and have not previously enrolled in our swim lesson program, please review our skill requirements below:
Swimmer Skill Requirements:
– Swim 100-yard freestyle
– Swim 50-yard backstroke
– Swim 50-yard breaststroke
– Swim 15-yard butterfly
Due to the high demand and insufficient space to accommodate swim tests at a regular rate, the Mako Sharks team is hosting tryouts during the break week for swim lessons. Each test will be performed in 10-minute blocks. (5:00-5:10, 5:10-5:20, etc.). 
If you are interested in trying out for the Tukwila Pool Mako Sharks, please email makosharks@tukwilapool.org
If you are unable to attend one of the scheduled tryout dates, please email makosharks@tukwilapool.org for specific accommodations.
Fall/Winter/Spring Prices
| Time | Resident | Non-Resident |
| --- | --- | --- |
| | | |
*prices subject to change
Photos from Summer Splash League 2022
All coaches on deck at the Tukwila Pool have received their USA Swim Certification and are certified Lifeguards and Water Safety Instructors with the American Red Cross. 
Anastasiya has always enjoyed coaching, teaching, and leading. Anastasiya swam for four years with the Foster High School girl's swim team and was their captain for two. She has been with the Tukwila Pool for four years and coached the Mako Sharks for two. Anastasiya is also the Aquatics Program Manager at the Tukwila Pool who is passionate about educating families and kids in the community on water safety and providing a quality swim education for all.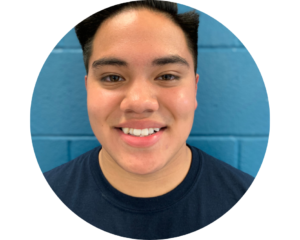 "I was graciously given the opportunity to participate in the Tukwila Pool Swimming Lesson Program as a child and was fortunate enough to pursue my love for aquatics for years after. As a coach, lifeguard, and swim instructor, I am now blessed to help guide the leaders and athletes of tomorrow as the Mako Sharks Swim Club coach."